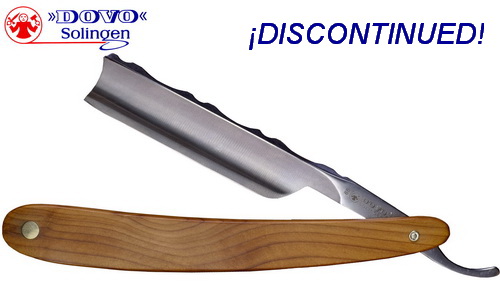 5/8" Width full hollow ground carbon steel blade, weighs ~39g
Spanish head useful for detailed facial hair features
Yew wood handle
Shoulderless style forging aids ease of stropping and honing
File jimps on underside of tang to aid handling
Handmade in Dovo's Solingen, Germany factory
Includes Free USA Shipping (US SHIPPING ONLY)
While all razors are whetted and stropped at the Solingen factory, Dovo-Stahlwaren has authorized The Superior Shave to further hone your razor post-factory (to so-called 'Shave Ready' status).  This does not void Dovo's two-year warranty guarantee against manufacturing defects.
Straight razors require diligent care, as addressed upon the warranty card.
Dovo 88 5/8 Yew
$190.58 IN-STOCK
INCLUDES FREE USA SHIPPING