Dovo selects the finest leatherworkers within Solingen to produce their especially tender vegetable-tanned calfhide strops.
Strop the razor with spine flush to leather, exclusively moving away from the cutting edge.
Spine and edge remain simultaneously flush to the surface.
Use a light touch, and be mindful to keep the steel clean before interaction with the hide.
32450112 (old no. 15240001) Calfhide (4.5x33cm)
$64.83 IN-STOCK
INCLUDES FREE USA SHIPPING
32780114 Russian Leather (7.9x38cm)
$81.13 IN-STOCK
INCLUDES FREE USA SHIPPING
186210011 Russian Leather Paddle (4.5x40cm)
$76.13 IN-STOCK
INCLUDES FREE USA SHIPPING

504111 Strop Paste for Linen
$9.82 IN-STOCK
INCLUDES FREE USA SHIPPING

504171 Strop Paste for Leather
$9.82 IN-STOCK
INCLUDES FREE USA SHIPPING

504041 Green Coarse Strop Sharpening Paste 5ml
$9.82 IN-STOCK
INCLUDES FREE USA SHIPPING

504031 Red Fine Strop Sharpening Paste 5ml
$9.82 IN-STOCK
INCLUDES FREE USA SHIPPING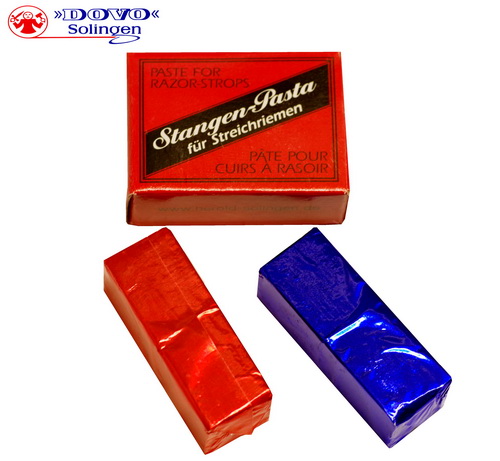 501000 Red/Black Fine Extra Fine Strop Sharpening Paste Set
$9.89 IN-STOCK
INCLUDES FREE USA SHIPPING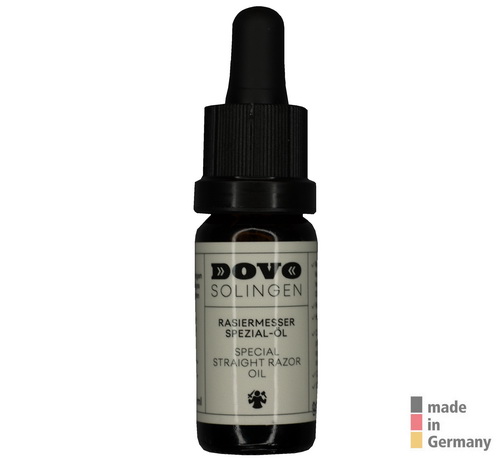 Razor Care Oil
OUT OF STOCK